Who are Boohoo?
We launched in 2006 and have been your fashion bestie ever since.
Style never sleeps and neither do we – we're 24/7, dropping over 500 new products a week, so you always have the latest looks for less. We make fashion accessible and fun, so every girl can get the wardrobe of her dreams.
One thing we love more than your amazing style is your individuality – we want to help you show it off, do your thing and look incredible at the same time.
Our Philosophy
Our philosophy's pretty simple: we don't take life, or fashion, too seriously.
Like the bestie you can always count on, we've got all the outfits and inspo you could ever need. From date-night dresses to a pick-me-up when you've had a bad day, we'll never let you down.
And with over 10 million followers on social, and fans all over the world, we've created a community of babes who inspire us every day.
Our Charity Strategy
We all know it's better to give than receive, which is why our charity programme is so important to us.
We've held charity sample sales, coffee mornings, bake sales, charity-shop takeovers, swap shops, sponsored challenges and much more.
We've developed collections and made charitable donations to amazing causes including Pride and Breast Cancer Awareness Month with Coppa Feel.
In the wake of the terror attack at the Manchester Arena in May 2017, we played an active role in supporting and fundraising for the Red Cross' 'We Love Manchester' victims fund. After an initial donation of £100,000, the Group launched a One Love charity clothing collection with 100% of profits going to the Red Cross fund.
In 2020, the Group donated over $300,000 to charities tackling the Australian wildfires.
But, we always want to do more.
For The Future
We want to help you look good and do good, and here's how we'll work with you.
Product
Our For The Future capsule collection is made from recycled fibres, so you can #doyourthing, as well as doing your bit for the planet.
Reinvent & Recycle
The biggest way to reduce the environmental impact of the clothes you choose is to wear them for longer. We want you to love, wear and re-wear everything you buy from us – our guides, including 'We Got Renew' and 'Ways to Wear', show you exactly how.
And once you have finished with your old clothes, shoes and accessories, you can use the Regain app to recycle them – and get discount codes in return!
Packaging
Our dispatch bags are made from 100% recycled content and are fully recyclable.
For further details on social responsibility click here.
Student Ambassadors
Our global ambassador programme kicked off in 2016 with 15 students. Now, we have over 200 across 186 unis in the UK and Ireland, as well as a further 400+ in America and Australia, with over 4 million Instagram followers between them.
Our ambassadors are part of the wider boohoo fam and enjoy exclusive trips and events, as well as wearing and promoting the brand across campus.
On top of our ambassador programme, we also offer year-round student discount, and free premier delivery until graduation.
was born
We began printed campaigns
Our first TV ad aired
We went international, launching in Australia and the US
We hit 1 mil followers on Facebook
We opened our London showroom
We floated on the stock market and became a PLC

We launched boohooCurve
We launched our app
boohooFIT was launched
We took a bite outta the Big Apple and opened an office in NYC
We got 1 mil followers on Instagram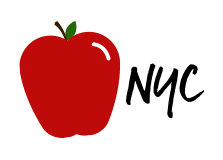 We hit 1,000 employees
We launched our new online blog: The Fix
boohoo turned 10
We launched boohooPremium
boohooBeauty launched
We moved to LA
We launched the boohoo student Ambassador Program
We launched an automated warehouse system to help improve our delivery proposition
We opened our first French office


We launched our recycled collection, 'For The Future'
We launched our first every podcast, 'Get The Scoop'
We introduced parcel bags that are 100% recyclable and made from recycled material
We opened our first Australian office